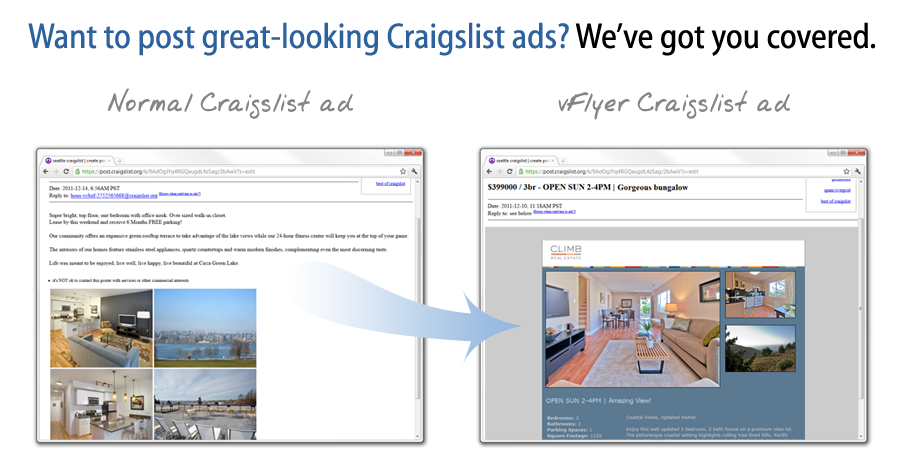 Get more than a dozen Craigslist layouts along with listing syndication, email marketing, print content, and much more for just $12.95/month
Why should you use vFlyer for your Craigslist advertising?
1. Ads that stand out
With vFlyer, you can brand your Craigslist ads and show up to 26 large, high resolution photos. Your Craigslist posts will be the best in town!
2. More than a dozen layout options
Having choices is good, so we let you choose from over a dozen different layouts for each of your Craigslist ads.
3. Easy ad creation
vFlyer's fill-in-the-blanks editor and automatic HTML generation make it easy, even for the "technically challenged".
4. Simple drag-and-drop posting
Once you publish a flyer, it's saved in your vFlyer Backpack, so posting to Craigslist is as simple as dragging and dropping your HTML.
Why keep posting boring ads that look like everyone else's? Start optimizing your Craigslist campaign today with vFlyer.