Everything you need to make a professional website
Automatic support for mobile visitors

Create a beautiful website - no design skills necessary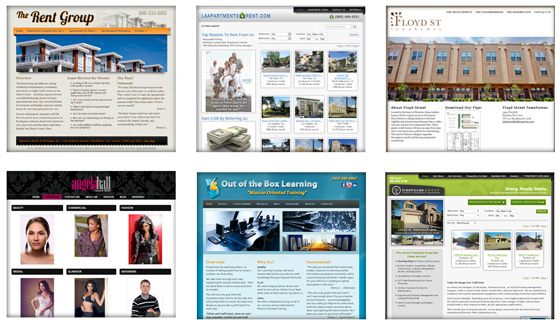 80+ professional design themes to choose from
Built-in theme editor for easily updating colors, fonts, background images and more
Media library with hundreds of licensed stock photos
Advanced users can modify a site's CSS, allowing for complete customization

"I now have a website that I love, and it was so easy to create! It's simple for me to update the site or add pages... I get compliments all the time on my vFlyer site and have told many other agents about this great product."
- Nancy Roddy, REALTOR, Exit Realty Metro, Minneapolis, MN
Websites that are easy to create & update, even if you're not a techie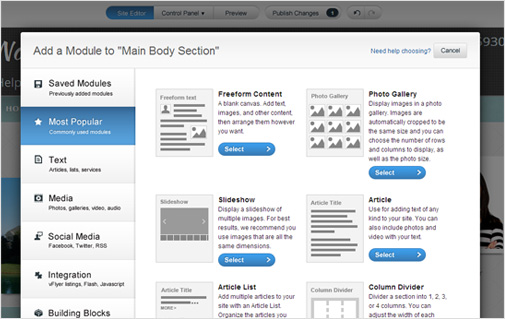 Easily build out your site, block-by-block
30+ types of content modules
Add text, photo galleries, video, Social Media content and more
Template based modules make site building fill-in-the-blank simple
All your modules are saved automatically for future use

"With vFlyer Sites, small business professionals ... can not only build a website in minutes, but also manage the website through its entire life-cycle. vFlyer Sites simplifies website creation ... and provides powerful capabilities normally available only in high-end content management systems."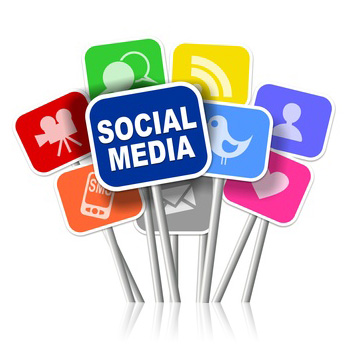 Social sites are active sites
Your website should be the hub of your company's online presence, but you want to incorporate your social media efforts as well. This is a total snap with vFlyer sites. Here's how we help get the party started:
Social Media Toolbar: Easily add icons to your site which link to your various social media pages.
Facebook Like Module: Your visitors can easily "Like" your Facebook page from your website.
Twitter feed: Display your company's latest tweets right on your site - automatically!
RSS blog feed: Show snippets and links to your most recent blog posts on Blogger, WordPress, and other blog platforms.
YouTube video: Embed your latest smash-hit video on your site with our Video Module.
Start building your site today!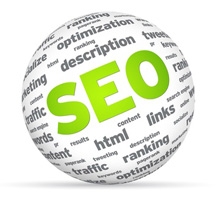 Easy search engine optimization means more visitors
Title, keyword, and description meta-tags are editable for all your site pages
Modify individual page URLs to include your most important keywords
Custom meta-tags box allows you to add advanced meta-tags like geo-tags and open graph tags for enhanced social sharing
Easy Google Analytics integration - simply plug in your tracking ID and the code is automatically integrated into all of your site pages

"The vFlyer team is exceptional! In each and every situation where support was required, vFlyer went above and beyond, making the process simple... Without [vFlyer], the growth we are experiencing would not be possible."
- Lawrence Provenzano, CEO, Renter's Assist, Birmingham, AL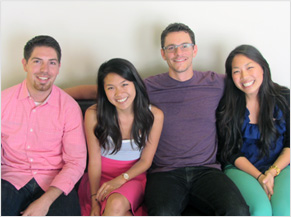 Our Customer Success Team has your back
vFlyer Customer Success Team provides excellent support every step of the way
Reach us by phone, email, or chat - we're always happy to answer your questions
Great Help Center which we've packed full of useful tutorials and videos to walk you through the entire website building process
Monthly training webinars to get you up to speed on all facets of building a website
You can try out our site builder FREE for 14 days!
Let's sum up what you get with vFlyer Sites:
80+ Design Themes
Optimized for Mobile
Easy-to-use Site Editor
Social Media Integration
Rock-solid Web Hosting
Built-in Analytics
Library of Stock Images
Awesome Customer Support
Some frequently asked questions...
Can I use a custom domain like mycompany.com?
Absolutely. Whether you buy a domain through us, or already have one purchased through a registrar like GoDaddy, you can easily set your site up on a custom domain.
How easy is it to update my site once I've built it?
It's as simple as point, click, edit. We designed our site builder to be easy-to-use so that you don't need the help of a webmaster or any technical skill. vFlyer Sites will make working with your website a breeze.
I already use vFlyer Marketing, can I feature my listings on my site?
Definitely! We've even got a special module designed just for your vFlyer Marketing listings which features multiple layout styles and various settings for you to customize.
What kind of help do you provide to get me started?
Glad you asked. We have invested a ton of time in creating an amazingly comprehensive Help Center for our customers which features step-by-step tutorials, video walk-throughs, and recorded training webinars. We update our Help Center regularly to provide you the most up-to-date support possible.
Start growing your business online today!
No risk! 30 day money-back guarantee.
Still have questions? No problem - we'd love to hear from you!
Call us at (224) 263-0905 or send an email to support@vflyer.com