Look who's using vFlyer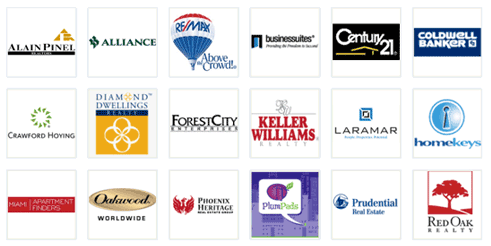 Maximum impact, reach and results
vFlyer was designed for non-technical and non-designers to create professional marketing content to promote residential homes, apartments, vacation rentals, autos, and services listings. The fill-in-the blank template approach used by vFlyer has enabled tens of thousands of people to create marketing content without any assistance. That said, excellent phone and email support are available. Classified ads, Single Listing Websites, Email Flyers, and Print Flyers are just some of the many services provided by vFlyer. vFlyer also automatically distributes ads to leading classified marketplaces such as Google Maps, Yahoo Real Estate, Hotpads, Oodle, Trulia, Zillow and more depending on the type of listing.

Praise from our clients
"Investor Nation has been using vFlyer for over 2 years. It provides us an excellent way to visually present our investment homes to our clients, market them online, and quickly print or email them to anyone. vFlyer has worked so well, in fact, that nearly all of our competitors started using it too... We like knowing that vFlyer helped us set the new standard in our market niche. We have peace of mind knowing they are focused on enhancing the service. It's like having our own R&D department! vFlyer has become a critical part of Investor Nation's business model." - Ryan Hinricher, Chief Marketing Officer, Investor Nation
Industry Award
vFlyer captured the Inman News award for Most Innovative Web Service. "VFlyer is constantly releasing new marketing tools for agents, including widgets that display their listings..."