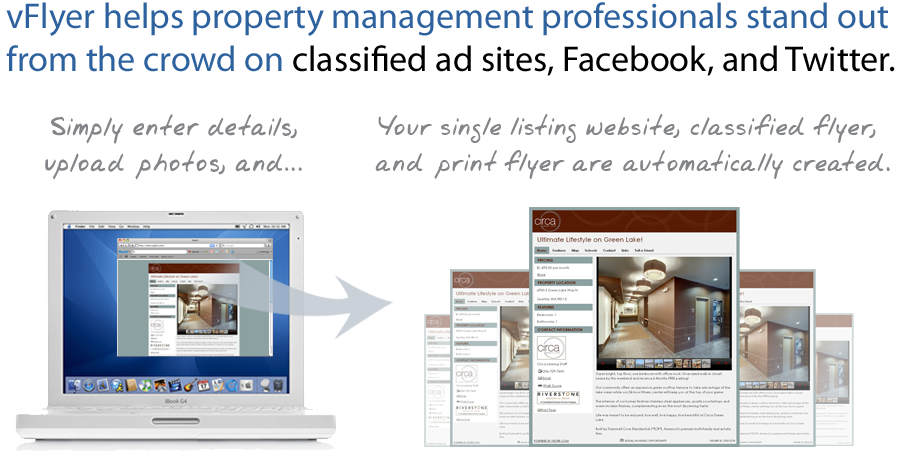 Plans for property managers start at $19.95/month.
Do you manage multiple communities? vFlyer Agency Edition.
Built for Property Management Professionals
vFlyer recognizes that your time and resources are spread thin trying to create compelling online, print, and marketing collateral. Our suite of marketing services was developed with you in mind, allowing you to create your materials once and then publish them across multiple sites, print them out, and email them, quickly and easily.
Solution Highlights
Marketplace Exposure
Multiple Classified Ad layouts
Single listing websites
Widgets
Mobile flyers
Print flyers