Save Time. Get Results. Look Professional.
vFlyer has your marketing needs covered with our comprehensive set of services packaged together in four all-in-one subscription plans. Classified advertising can be difficult. We make it easy.
Single Listing Sites
Fast and Easy Setup
. We make creating a website as simple as possible. Simply fill in the blanks and upload up to 26 photos per listing. Integrate a video, add custom links, or even add voice narration. Your website will be search engine optimized as well, helping potential clients find you fast. Optionally, you can reserve a domain name, e.g. westernroofers.com, for $12.50 for one year.

Classified Ad Template
Get noticed on Classified Ad Sites
. Classified Ad Site-compatible flyers are automatically generated when you create a single property site. Choose any of our ten layouts to differentiate your ads. You can also use vFlyer Backpack to save time and simplify the posting of your ads.
What is vFlyer Backpack?

Automatic Submission to Leading Marketplaces
Automatic exposure
. vFlyer automatically submits your listings to leading marketplaces including Oodle, OLX, and more.

Mobile Flyers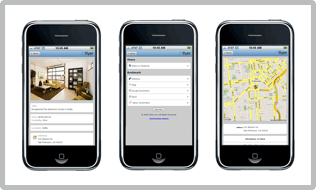 Reach the rapidly growing mobile audience
. More and more people are searching for service providers from their mobile devices. Your vFlyers are set up to automatically detect when a potential client is viewing your listing on a mobile phone. We created special optimizations for the iPhone, Google/Android, and BlackBerry platforms.
Social Media Marketing Capabilities

Socialize your listings
. Social media sites are rapidly growing, becoming more important to every type of business. vFlyer provides a wide variety of widgets and integrates with Twitter and Facebook to help you socialize your listings. In addition, vFlyer provides a narrow format ideal for posting your listings to your blog.
Brand Your Listings
Be unique. vFlyer's Theme Editor makes it very easy to create a custom theme for your business or even different ones for each listing. Upload your own header and background images for your themes. Match your company's branding. If you need assistance, our designers can create a customized theme for you for a nominal fee.
Print, Email, Inventory and More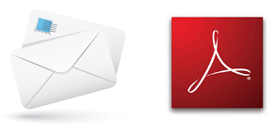 Save time and money with our many other additional features
. Sometimes, only a printout will do, and our six different layouts offer a variety of visual options. Our built-in email tools allow you to send a single listing or up to seven listings at a time. vFlyer also provides an Account Profile page that displays all of your active listings, serving as an instant inventory website.
Save time + Increased Exposure + Better Results = vFlyer